2019 Vancouver Resource Investment Conference, January 20-21, Vancouver Convention Centre West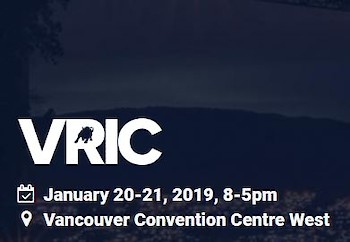 The Vancouver Resource Investment Conference has been the bellwether of the junior mining market for the last twenty-five years. It is the number one source of information for investment trends and ideas, covering all aspects of the natural resource industry. Register today and save $10.
Brent's schedule for Monday January 21st is as follows:
11:00 - 11:20 AM, Workshop 6, Exploration Due Diligence: It's all about the Next hole, Not the Previous One - Brent will use real-life examples incorporating geologic models, costs, and drill data, both success and failures.
3:10 - 3:40 PM, Speaker Hall, Walking Tour
4:30 - 5:00 PM, Speaker Hall, All Star Newsletter Writer Round Up - Moderated By Daniela Cambone and with the participation of Brent, David Morgan, Nick Hodge, Peter Spina.