Metals Investor Forum, February 29 - March 1, Delta Toronto Hotel, Toronto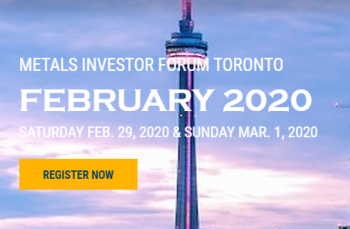 Register today for the Metals Investor Forum in Toronto on Saturday February 29 and Sunday March 1, 2020. The best way to make money in this industry is to learn about great companies before the other guys. That's what the Metals Investor Forum is all about. Unlike other resource investor conferences, the Metals Investor Forum brings you a curated list of companies followed by one or more of the newsletter editors that host it.
Both Joe and Brent will be speakers. Link below or the banner.