Travel & Appearances
Upcoming Events
Past Events
2021 Natural Resource Symposium, July 15th to 18th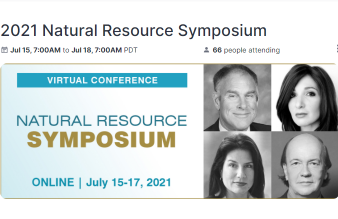 Join Joe and Brent at 2021 Natural Resource Symposium for this one of a kind virtual event.

Standard Admission $299 - All Access Pass (July 15-18) plus Post-Event On-Demand Access Includes: livestreamed general sessions, on-demand workshops sessions, face-to-face video networking, interactive exhibit hall, and virtual social events. Plus, online access to the archived presentations until December 31, 2020.
This platform will be updated as we add more speakers or sponsors, as well as update the schedule!
Gold Events VIRTUAL GOLD CONFERENCE - April 29th, 2021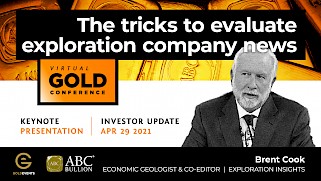 The Virtual Gold Conference, in association with ABC Bullion, will help you learn about the big macro picture from our keynote speakers as well as presentations from ASX listed mining companies with news to share so you can make better investing decisions. Brent will be presenting at 12:00 pm AEST "Evaluating exploration company news releases, tricks of the trade"
MONEY, METALS, & MINING VIRTUAL EXPO, APRIL 20 - 22, 2021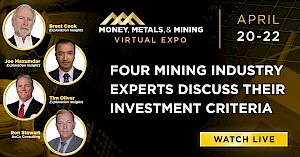 WEDNESDAY, APRIL 21, 2021 - 4:30 PM TO 5:10 PM EDT - FOUR MINING INDUSTRY EXPERTS DISCUSS THEIR INVESTMENT CRITERIA
When you've spent most of your career immersed in a particular field - in this case, the mining sector - you develop a spidey sense about which under-the-radar gems have the potential to become home runs. This panel of established mining experts with decades of experience (Joe, Brent, Tim Oliver, and Ron Stewart) will discuss the critical things they look at when making an investment decision and some of the fatal flaws. Each of them will pick one company that meets their criteria and explain why. The insights you will gain from this session will help you develop a skill set that enables you to make maximum profits while minimizing losses when investing in this high-reward, but sometimes, high-risk sector.