Travel & Appearances
Upcoming Events
Past Events
Top Mining Stock Picks with Brent Cook and Joe Mazumdar LIVE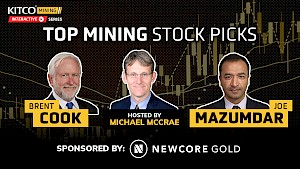 Looking forward to sharing our end-of-2021 Top Picks with Michael McCrae ofKitco Metals. Register today to interact with us via YouTube live on Tuesday, December 07, 2021 12:00 PM EST.
Swiss Mining Institute Investment Conference, November 2-4, online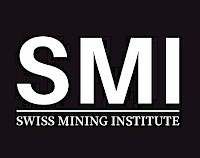 Joe will be keynote speaker at this annual event. Follow the link below to see the full program and register.
2021 New Orleans Investment Conference October 19 – 22, 2021

True to its nearly five-decade tradition, the New Orleans Investment Conference is addressing all the major asset classes (with an emphasis on #preciousmetals and #mining at this crucial turning point), plus top-level analyses and forecasts for the economy and the geopolitical issues that drive it all.
Mines and Money Online Connect, October 19-21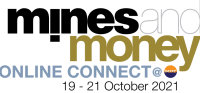 I will be one of the judges at Australia's IMARC 2021 Mines and Money Online Connect Mining Pitch Battle scheduled for October 20 at 3 pm Australian eastern daylight time. Watch junior and emerging mining companies go head-to-head in front of leading investors, pitching for feedback, investment, and prizes. With only 3 minutes to make your pitch, every second counts. Follow the link for details and to register.
Virtual Metals Investor Forum Vancouver, September 16-17, 2021
Join me along with Eric Coffin of HRA Advisories, John Kaiser of Kaiser Research Online, Gwen Preston of Resource Maven, Chen Lin of What is Chen Buying? What is Chen Selling?, Peter Krauth of The Silver Stock Investor for this exclusive event at the Rosewood Hotel Georgia in downtown Vancouver
2021 Precious Metals Summit Beaver Creek (Hybrid), September 8–11, 2021, Park Hyatt Beaver Creek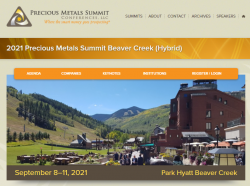 Precious Metals Summit offers the premier event that brings together the community of institutional investors, sell-side representatives and corporate executives from senior precious metals companies to meet and network with some of the most prospective producers, explorers and developers from around the globe.
The 2021 Precious Metals Summit Beaver Creek will be held as hybrid event, combining both physical and virtual participation.
Join me. Qualified Investors are invited to submit an application to register using the following link: Apply for Registration Here!
Gold Events VIRTUAL GOLD CONFERENCE - April 29th, 2021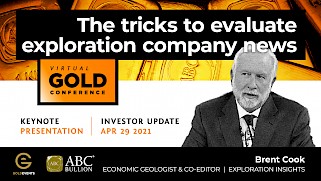 The Virtual Gold Conference, in association with ABC Bullion, will help you learn about the big macro picture from our keynote speakers as well as presentations from ASX listed mining companies with news to share so you can make better investing decisions. Brent will be presenting at 12:00 pm AEST "Evaluating exploration company news releases, tricks of the trade"
MONEY, METALS, & MINING VIRTUAL EXPO, APRIL 20 - 22, 2021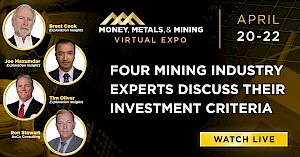 WEDNESDAY, APRIL 21, 2021 - 4:30 PM TO 5:10 PM EDT - FOUR MINING INDUSTRY EXPERTS DISCUSS THEIR INVESTMENT CRITERIA
When you've spent most of your career immersed in a particular field - in this case, the mining sector - you develop a spidey sense about which under-the-radar gems have the potential to become home runs. This panel of established mining experts with decades of experience (Joe, Brent, Tim Oliver, and Ron Stewart) will discuss the critical things they look at when making an investment decision and some of the fatal flaws. Each of them will pick one company that meets their criteria and explain why. The insights you will gain from this session will help you develop a skill set that enables you to make maximum profits while minimizing losses when investing in this high-reward, but sometimes, high-risk sector.