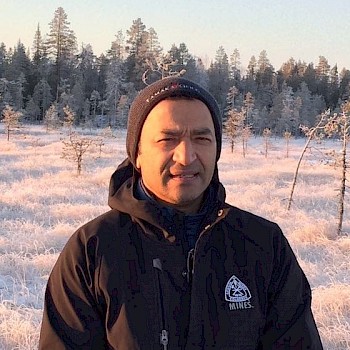 JOE MAZUMDAR, Editor / Analyst and Publisher
I joined Brent Cook as co-editor and analyst of Exploration Insights in December 2015 and transitioned into being the sole editor a couple of years later. Previously, I had spent six years as Senior Mining Analyst at Haywood Securities and Canaccord Genuity in Vancouver, six years as Director of Strategic Planning, Corporate Development at Newmont Mining (Denver), and over two years as Senior Market Analyst/Commodity Trader at Phelps Dodge (now Freeport McMoRan, Phoenix).
Before becoming a mining market analyst, I worked for over a decade as an exploration geologist in different capacities for IAMGOLD, North Minerals, and RTZ in South America (Argentina, Chile, Peru, and Ecuador), MIM Exploration in Queensland, Australia, and Noranda and others in Western Canada (British Columbia, Yukon) and the Northwest Territories.
I have a BSc in Geology (1988) from the University of Alberta, an MSc in Geology and Mining (1997) from James Cook University (Queensland), and an MSc in Mineral Economics (2003) from the Colorado School of Mines.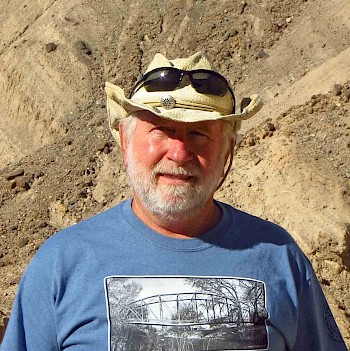 BRENT COOK, Senior Advisor and Founder
Brent Cook founded Exploration Insights in 2008 (for more details, read Our History). He shared editing responsibilities with Joe from December 2015 to 2017 and has since transitioned into the role of senior advisor.
As a seasoned geologist, Brent's knowledge spans all areas of the mining business, from the conceptual stage through to detailed technical and financial modeling related to mine development and production. He has worked in over 60 countries and in virtually all geological environments, analyzing and providing commentary on proposed mine sites.
Brent is an independent exploration analyst with over 30 years of experience in both property economics and geology evaluations. He received a BSc in Geology from Utah State University in 1978. During his independent consulting service, he has provided advice and analysis to several funds and companies, including Global Resource Investments, Ltd; Rick Rule, General Partner Expo 1999, 2000 Funds; AMEC (MRDI); Mount Isa Mines; Kennecott Mining; Rio Tinto Mining; Barrick Gold (Homestake); Meridian Gold Corp/Yamana; Freeport McMoran (Cyprus-Amax); and Newmont Mining (Santa Fe). From 1997 to 2002 Brent was senior mining analyst for Rick Rule at Global Resource Investments (now Sprott-Global) and General Partner Expo 1999, 2000 Funds.
Apart from sole writing, and later contributing to, the EI Newsletter, Brent has also authored Geo-Insights, an instructive compendium of excerpts and geological explanations that he hopes will be a source of education for current and potential amateur investors doing their own due diligence. The document, which can be accessed here, includes chapters on geology, mineralization, resource estimates, exploration and mining tools, and metallurgy.
He also jointly developed the Drill Hole Interval Calculator with Corebox, an invaluable tool designed to provide investors with a means of estimating the grade of drill hole intervals between the "highlights" of a longer assay interval. It can be accessed here.
SILVINA MOSCATO, Administrator / Copy Editor
Silvina, Joe's wife, is the administrator and copy editor of Exploration Insights since joining the team in December 2015. Her dual role involves managing day-to-day back office issues like subscribers' requests, website maintenance and updates, and preparing the weekly newsletter for publication.
Silvina holds a BS in Geology from the Universidad Nacional de Cordoba in Argentina and in her life pre-children, worked for IAMGOLD, Homestake, Sunshine (now Silver Standard), and Rio Tinto exploring for minerals in her home country.