Issue No. 734 – September 18, 2023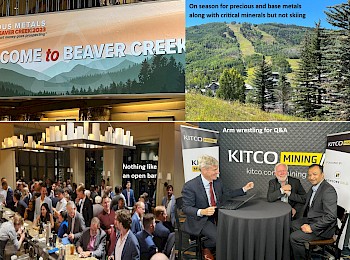 Industry insiders who gathered at the annual Precious Metals Summit in Colorado last week have characterized the current market conditions as the most significant disconnect between metal prices and resource equities witnessed in decades.
Undoubtedly, the landscape out there presents a huge challenge, with only a select few precious metal companies managing to secure funds in the capital markets under favorable terms. This leaves many junior players struggling to stay afloat, with some seriously contemplating the possibility of going private to sidestep the prolonged weakness of the public markets.
During the summit, I had the opportunity of engaging with numerous companies actively exploring, developing, and producing precious and industrial metals, as well as critical minerals. In today's newsletter, I'll be sharing comprehensive updates, not only regarding companies within our portfolio but also those beyond it. Additionally, I'll delve into key themes, emerging trends, and rumors gleaned from my meetings and candid discussions at the event, some of which, as usual, took place at the bar.