Issue No. 710 – March 12, 2023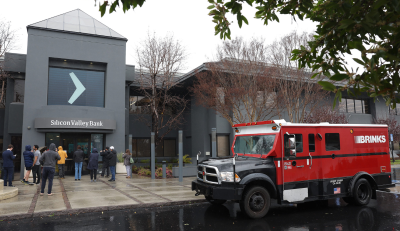 Silicon Valley Bank's failure, which has sent shivers down investors' spines, and the US job market's resilience, which suggests that the Federal Reserve will continue raising rates for the medium term at a potentially higher pace, have generated a risk-off sentiment on the broad equity markets. Although investors found some solace in the gold price, they avoided precious metal equities. Other commodities did not fare as well, nor did the equities levered to them.
This week, I provide links to presentations and backstage interviews from last week's events in Toronto.
After a busy first quarter that included several conferences and site visits, we are taking a quarterly break next week and will not publish the newsletter on March 19.
The Exploration Insights Portfolio was down but outperformed both the gold and base metal equity indices. A Top Pick copper developer in Arizona selected a strong partner to lead the upcoming PFS studies. A grassroots copper explorer generated high-quality drill targets on its porphyry plays in Peru. A prospect generator in Quebec got a strange note from an activist shareholder.
In Stock Talk, I comment on an intermediate gold producer's decision to reduce its stake in a Top Pick precious metal explorer and developer in Nevada to shore up its balance sheet. A Mexican-focused precious metal explorer continues to deliver outstanding results from its recently acquired concession. A precious metal explorer in the Great Basin of the western US adds to its asset portfolio while a Top Pick cash-flowing royalty generator makes a deal on a porphyry copper project in northern British Columbia. Finally, I think a prospect generator will set itself up for a good year if it can generate a good drill hole from one of its many partner-funded projects.