Issue No. 744 – November 26, 2023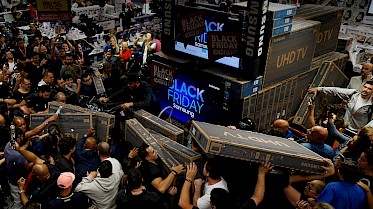 Black Friday, known for retail profits shifting from "red" to "black", also mirrors the time when resource stock investors may sell at a loss for tax purposes. Given the amount of struggling junior explorers and developers, significant tax-loss selling in the sector is expected this year. Whether this will lead investors to end the year profitably or "in the black" remains uncertain.
In the Weekly Market Digest, traders have put the probability of the US Federal Reserve raising interest rates to zero while forecasting an interest rate cut early in 2024. The optimism generated new 52-week highs in the broad US equity and tech markets. In the resource sector, the price of uranium broke US$80 per pound for the first time in 15 years.
In Stock Talk, I take a deep dive into the advance of an Alaskan gold explorer to development, a Top Pick copper developer in Arizona looking to add more resources, a gold and base metal developer in Nevada returning another top result, and a Québec-focused junior explorer reporting a maiden resource. I also review drill results from Finland and Mexico. Finally, a Top Pick royalty generator adds another project in Nevada.