Issue No. 720 – May 28, 2023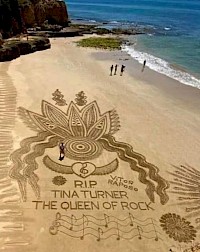 Holiday goers in the US over the Memorial Day weekend and other fans globally mourn the passing of a musical icon while the markets anticipate a close in the debt ceiling saga.
In the Weekly Market Digest, a volatile week ended with a tentative agreement between the US Administration and Republican lawmakers to raise the debt ceiling, which the market seems to have already anticipated.
Weakness in the Chinese real estate sector continues to drag on commodities and the equities levered to them. Although a mining magnate tells investors to disregard the near-term aberration in copper prices and focus on the supply crisis, the USGS doesn't think it warrants putting the red metal on the critical minerals list.
The Exploration Insights Portfolio was down last week but outperformed the precious and base metal indices. During the week, an Alaska-focused precious metal explorer updated the spinout of its non-core assets into a separate vehicle.
Since I am between a conference and traveling to Nevada and Idaho/Oregon for a couple of site visits, I will review Q1/2023 financial results from the royalty generators and a critical mineral producer/developer in the June 11 newsletter, as we will be taking a break next week.
In Stock Talk, a prospect generator focused on northern Finland and another in southern Arizona add to their land packages. The latter has already found a partner to carry the exploration costs on a porphyry copper play.