121 Mining Investment Las Vegas, March 30-31, 2022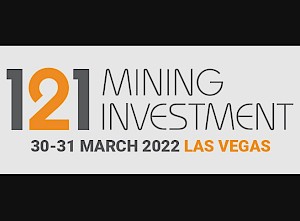 The inaugural 121 Mining Investment Las Vegas summit takes place on 30-31 March 2022. From historic mining on the Carlin Trend to new lithium mines feeding Tesla's Gigafactory, Nevada is at the forefront of mining in the US and remains the world's most attractive jurisdiction for mining investment. Several site visits to nearby projects are being organized to coincide with the event. And you won't just be meeting local Nevada projects. As attendees, you will have two days of 1-2-1 meetings with mining company management teams hosting growth stage projects from a range of TSX, NYSE, ASX, and private companies. Register for a free investor pass today.
Brent will be a keynote speaker onThursday, 31 at 11 am.